PlayStations are the most popular videogame consoles in the world. Sony's fortune turned with the release of PS2. Nintendo has played catch-up ever since, except for the Switch.
You can play Playstation games using PlayStation emulators which are a program that emulates PS, PS2, P3, PS4, and other PlayStation series consoles on your device. You can play them on PC and Android, as many options are available for mobile devices as well.
Are Emulators Legal?
Emulators aren't precisely illegal, but there is a fine line of piracy that defines the legality of console emulators. As you know, you need to dump your games from the original disk into an image for loading into the emulator, along with the BIOS.
To sum it up, it is legal as long as you are using your owned games to play on the emulator. The copyrighted games or ROMs from a friend, colleague's disks constitute as piracy and fall into the ambit of illegality.
---
Best PlayStation Emulators 
RetroArch
Mednaffe
PCSX2
RPCS3
PPSSPP
GPCS4
Vita3K
1. All-in-One PlayStation Emulator – RetroArch
Whenever there is talk of emulators, RetroArch dominates the discussion. RetroArch consists of cores of different consoles that allow it to emulate them effortlessly. Similarly, it has a Mednaffen core, which is capable of running PlayStation games.
Starting with the well-managed multiplayer support, powered by Netplay. Play online with your friends and find other players in different lobbies.
Streamers would very much appreciate the direct stream support for YouTube and Twitch. Configure the stream setup, and you are golden.
Swerving into the user interface, it is amongst the most updated ones out there. Always in the footprints of the trends, never feels dated. The same goes for its cross-platform apps, which have adopted the minimalist UI, according to the devices it's running on.
2. Best PlayStation 1 Emulator – Mednaffe
Next in line is the PlayStation emulator for the first generation, Mednaffe is the most promising PS1 emulator for PCs.
Based on the famous command line-based, Mednaffen, the PS emulator is all you are looking for to play PS1 games. An open-source emulator, Mednaffe houses support for popular cheat engines such as GameShark, CodeBreaker, and ActionReplay. 
Talking about the visual side, you get three themes – Windows 10, Windows 7, and Adawaita. Furthermore, assign keys for every function on the emulator apart from playing games. 
Multiplayer plays are possible, credit to the Netplay support. Refer to the Global Settings for configuring online play.
3. Best PlayStation 2 Emulator- PCSX2
You say PS2 emulator and PCSX2 is the only emulator for the 2nd generation that ticks all the boxes. With the compatibility of over 90% of the videogame titles, the chances are that it supports your favorite PS2 games.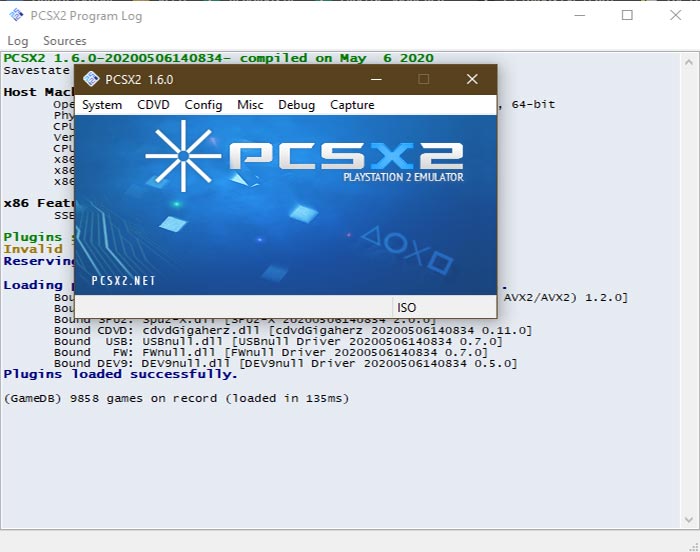 Plug any controller, such as Logitech, PS3, Xbox, and more. Top it up with a 4K display, backed by anti-aliasing, textures filtering for enhancing your gaming experience.
For the retro game streamers, you can record your gameplay in full HD. Just press the F12 hotkey and start gaming.
4.

Best PlayStation 3 Emulator-

RPCS3
The lone working PS3 emulator amongst the barrage of fakes and copies. RPCS3 is a PlayStation 3 emulator, which is still in its early stages of development. The compatibility is showing promise as more PS3 games are being made playable on the emulator. 
Unlike other emulators, RPCS3 houses its own multiplayer network by the name of RPCN. The network is similar to what is offered on PSN. 
We have to talk about the audio, as not many offer 7.1 surround sound, with the driver options of either OpenAL or XAudio 2. Controllers are limited to keyboards/moues with the exception of Dualshock controllers. 
5. Best PlayStation 4 Emulator- GPCS4
PlayStation 4 emulation is a mountain summit that is climbed only by GPCS4. An experimental emulator that runs only a single game, We Are Doomed, a 2D game that requires less computing power.
The lone PlayStation 4 emulator has been in development for a significant period of time before tasting the wine of success. While the developer has no plans to take the development forward, VULKAN renderer and basic audio and gamepad implementation are in the pipeline.
Should you expect compatibility of more games in the future? We would suggest not to raise your hopes as the chances are bleak.
6. Best PSP Emulator- PPSSPP 
PPSSPP is a cross-platform PSP emulator that works on every major platform. Play your favorite PSP games in HD as it upscales the textures to match your resolution.
The open-source supports emulation of two PSP models – PSP-2000/3000 and PSP-1000. Map all the controls and take advantage of the controllers' support. 
Swerving into the graphics department, you have the option to choose between different graphics modes (graphics card and onboard). Like any GPU, it requires rendering, which supports Vulkan, OpenGL, andDirect3D 9/11. Similar to PCSX2, you can record and capture gameplay in lossless video codecs.
Sony shut down the online PSP facility a long ago, but that will not stop you from playing online. Take benefit of the Adhoc multiplayer servers and play PSP games online.
7. Best PlayStation Vita Emulator- Vita3K 
We discussed the Vita3K in one of our earlier posts. The lone PlayStation Vita emulator is in an experimental stage, with nightly builds available to the public.
Amongst the features that are not seen on many emulators is the Discord integration. A great way for co-op communication while gaming online. 
Create different users when multiple people are using the emulator. This comes in handy for keeping settings, save states, and game progress separate for each user. 
Being on the simpler side of things, you can play around with the theme of the emulator. Customize it according to your liking, and never let the UI go stale. 
---
Over to You
As more PlayStation Emulators sprout up, you will see growing compatibility of PlayStation games and ROMs. Make sure to use updated drivers for your computer's hardware to maximum emulation performance.
The best PlayStation emulator for you is something that you have to decide based on your requirements. Choose the ones who don't take a toll on your computer's hardware, and runs smoothly for hours of fun gaming experience.