PlayStation is a video game console series by Sony which has sold millions of units combined across 5 versions.
PlayStation 2(PS2) had the longest run with over 13 years before the next installment of PlayStation came out. Its successors tried to imitate the success but failed to touch the 150 million mark by a distance.
The second installment of PlayStation is off the shelves. It is the best-selling Video game console of all time with over 155 million units sold worldwide and boasting around 4000 PS2 games.
Sony discontinued PS2 long back ago. What to do if you want to play Playstation 2 games?
Getting hands on a PS2 is very difficult now. But luckily you can still play PS2 games on your Computer through a PS2 emulator.
PS2 emulator for PC is a program that emulates the PlayStation 2 and lets you run your favorite PS2 games on PC.
You will need a disc or a copy / ROM of PlayStation 2 games to run the game on the emulator.
Best PS2 Emulator for PC
Here are some of the best working PS2 emulators for PCs for Windows 10/11 and Mac that we tested and found to be working.
1. PCSX2
PCSX2 is the best PS2 emulator for PC out there right now. It has a compatibility of over 90% for notable video game titles.
You can head to their compatibility list to check if your video game is compatible or not.
Update: The emulator has achieved almost 100% compatibility on 2,691 games with only Its Real Gold World remaining, owing to controller limitations.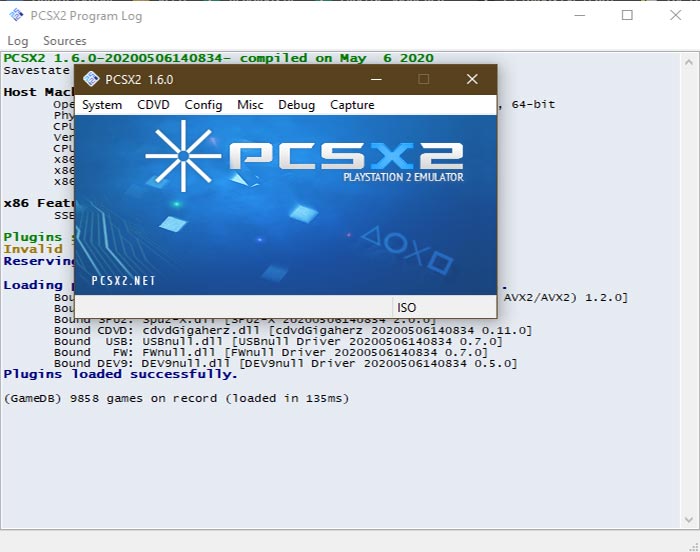 It supports a custom resolution of 4096×4096 pixels, which would be enough for a crystal bright monitor display. The HD resolution is coupled with anti-aliasing, textures filtering to make PS2 games look better than before.
PCSX2 allows you to save state at any point in time in the game. Load from it again without losing valuable in-game progress. This is similar to the quick-save feature that you find in several games nowadays.
The emulator is compatible with all controllers(PS3, Xbox360, Logitech, etc.), as long as the computer supports them. Plug-in a controller and start playing on the PS2 emulator without waiting for anything.
As as streamer, you can capture and record your gameplay in FULL HD with a hotkey(F12 by default).
Update: PCSX2 recently introduced support for the Vulkan rendering
---
2. Retroarch
Second, on the list is a PS2 emulator for Windows 10 and other installments, that take it to the next level.
Retroarch has a smooth and one of the most interactive user-interface for an emulator.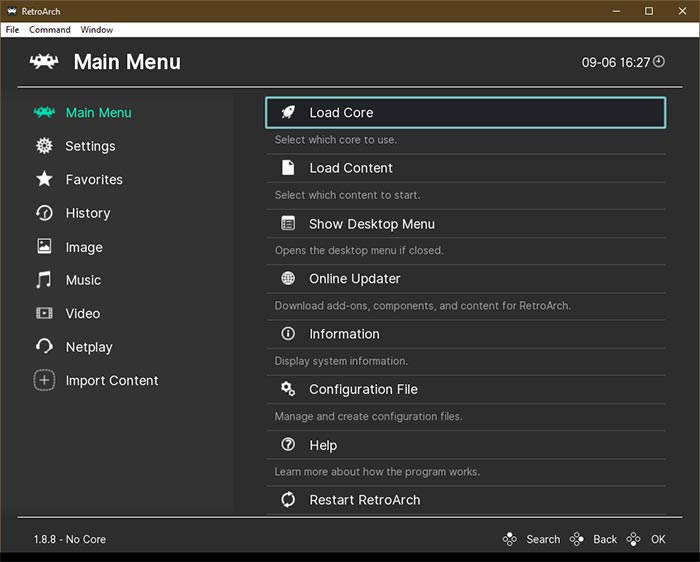 This PlayStation 2 emulator can be customized to the core to a gamer's liking. In-game performance can also be tweaked from the settings for providing a retro feel with the likes of video shader calibration, CRT monitor, amongst other things. 
Gamers who are looking for a PS2 emulator for low-end PC can try their online PS2 emulator. It requires no installation or downloading of any app. Just head to the online emulator and load your ROM. They feature several dozen console emulators apart from PS2. 
You can also play online with other console players through Netplay servers. Host a Netplay server of your own and enjoy multi-player gaming in your lobby on your console emulator.
Video-game streamers can stream on Twitch.tv, YouTube, and Facebook Gaming directly from the PS2 emulator, apart from the standard video record and capture feature. 
---
3. Play!
Play! is a simple and easy-to-use PS2 emulator for PC.
There are no extra features other than simple PS2 games emulation. The emulator for PS2 is available in both 32bit and 64bit versions.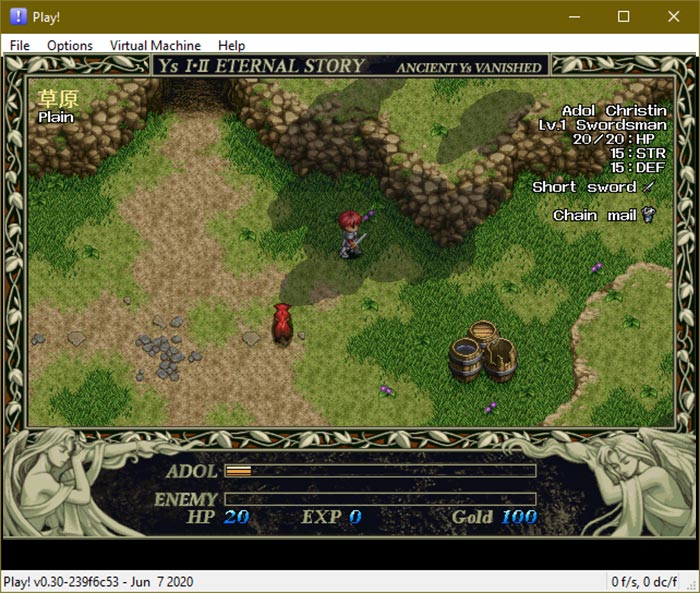 No BIOS upload is required for running the emulator. Over 1500 games are compatible with more games being made compatible every week.
Additionally, you can insert up to 10 save states at once in the emulator for each ROM, creating a decent game library at hand.
For our smartphone users, you can also download this PS2 emulator on Android and iOS.
---
4. nSX2
nSX2 is a PS2 emulator for windows PC that has been around for over 18 years.
It supports both PSX and PS2 games with backward compatibility, along with 7 interface languages.
In terms of file compatibility, nSX2 supports both DVD and .ELF without a sweat. On top of that, we have the option of vertical sync, which needs to be enabled from Settings > Emulator > General.
Similar to Play!, this emulator is simple to operate. You open a ROM which is present on your computer storage and start playing without additional settings to deal with.
---
5. PS2Emu 
The PS2emu emulator is one of the best PS2 emulator, which is in the experimental stage with development done on a weekly basis. The graphical interface is pretty basic and might not be suitable for novice computer users to operate. 
The new emulator has a full-screen only mode with a different video output(game) window for playing. The plugins for graphics, audio, and gameplay needs to be added to the plugin folder for the emulator to work correctly.
Note – The PS2 emulator download link has been updated.
---
6. hpsx64
Last in the list of the best PS2 emulator for PC is hpsx64. An open-source PlayStation emulator that has been in development since 2018. It has all the standard features such as gamepad support, video buffering, V-sync, and more.
Additionally, the emulator supports two gamepads for videos such as Tekken, FIFA, etc. where two players can battle it out in the game.
The hpsx64 is in its initial development stages, so it is not compatible with a wide variety of games yet. You can still play PS2 games on PC that are easy to emulate.
---
7. RetroArch Web Player
This online PS2 emulator for PC is all that you need when you don't want to install the emulator on your PC or laptop.
Simply select a core and upload the PS2 Rom of the game you want to play.
If the game freezes or crashes, simply reload or refresh the browser
8. Play!.js
Play! developers ported their emulator to a web-based ps2 emulator that runs in a web browser.
You don't have to download anything and can play ps2 games directly in your web browser like Chrome or Firefox.
It is an experimental project and thus devs suggest using Play! emulator instead for better performance and support.
---
---
Ps2 Emulator For PC Hardware Requirements
| | | |
| --- | --- | --- |
|   | Minimum | Recommended |
| OS | Windows 8.1 or higher | Windows 10, 11 |
| CPU | SSE4.1 support, 1600 Single Thread Performance on Passmark w/ 2 physical cores and hyperthreading support. | AVX2 support, 2100 Single Thread Performance on Passmark w/ 4 physical cores with and/or without hyperthreading. |
| MEMORY | 4 GB RAM | 8 GB RAM |
| GRAPHICS HARDWARE | DirectX 10 or OpenGL 3.x supported GPU and 2 GB VRAM. | DirectX 11 or OpenGL 4.5 supported GPU and 4 GB VRAM. |
---
Over to You
These were the best PS2 emulators for PC to play PlayStation 2 games. You can try some of these on smartphones as well.
Let us know if you have any other emulators for PS2 on your mind.
---
Ps2 Emulator For PC FAQs
Is PS2 emulator available for PC?
There are several PS2 emulators that are available for PC including PCSX2, Retroarch and Play!
Is there PS2 emulator for Android?
DamonPS2, PPSSPP, and PTWOE are some of the best PS2 emulators for android. You can find all other working PS2 emulators for android here.
Why is PCSX2 so bad?
PCSX2 is capable of running most of the ps2 games on the PC. It is buggy and messy because of its jumbled code base which is hard to read and understand thus making it difficult to make progress in development.
Why is PS2 emulation so bad?
PS2 Hardware doesn't map well with the modern-day GPUs thus causing poor emulation on modern-day PCs and Laptops.
Is there a better PS2 emulator than PCSX2?
You can use RetroArch which is pretty good and also try other ps2 emulators for windows from the list provided above.
---
Over to You
These were the best PS2 emulators to play PlayStation 2 games on PC. Almost all can run most games with minimum bugs.