Playstation 3 was launched after the market order changing success of its predecessor, the PlayStation 2. PS3 had a slow start in the market, owing to its steep price and complex processor architecture, which lacked quality gaming titles.

Sony did not budge and decided to work on the "slim" version of the console, which helped the PS3 pickup market sales.
The short-lived Sony console was put out of commission in 2015 after the launch of PlayStation 4, which was a big success for the company.
ALSO READ – Best PS3 Emulator for Android
If you are looking to emulate PS3 on PC, we have mentioned the working PS3 emulator for PC in the list provided below. All the emulators are tested across several PlayStation games.
Best PS3 Emulator for PC
RPCS3
RetroArch
Mednaffe
PCSX2
GPCS4
nSX2
Play!
1. RPCS3
As PS3 is a relatively newer console which requires a considerable amount of power, the number of successful PS3 emulator is shy of a modest number. 
We have found one PS3 emulator for PC that works pretty well for a large number of PS3 gaming titles. RPCS3 is an open-source, community-supported emulator for PS3. One thing to remember before moving forward is the requirement of a 64-bit Operating System.
UPDATE: RPCS3 now runs all the ps3 Games. What this means for the fans, that all the games technically bootup, instead of freezing or crashing the emulator itself. 


RPCS3 Installation
You can download RPCS3 from the official website. It is available for Windows, Linux, and BSD. 
Similar to Cemu, RPCS3 does not require installation. You can download the zipped folder, which has to be extracted, and the emulator can be launched right away. 
Giving RPCS3 a Go
On launching the PS3 emulator for the first time, you will be greeted with a welcome screen containing a link to the Quickstart guide. 
You will need dumps of your original PS3 ROMS to play games on the emulator. Currently, RPCS3 does not support play directly from the disc, but its long-term agenda.
The quick start guide provides detailed instructions on how things work, tips, tricks, etc.
We tried our hands on Persona 5 on RPCS3 and it did not disappoint.
Moving on to the emulator at hand, there are several backend and front-end features that enrich the PS3 experience. 
In the display department, RPCS3 supports OpenGL and Vulkan as the render. The maximum supported screen resolution has been capped at 1920×1080 on a 16:9 aspect ratio.
Consequently, with the segue to audio, the lone PS3 emulator has support upto 7.1 surround sound, powered by OpenAL or XAudio 2 output. 
Swerving towards the most requested feature by multiplayer gamers. With RPCN, an open-source online network alternative to PSN, you can play PS3 games online with other friends without requiring the restricted PSN. 
Controller support is limited to the default keyboard/mouse along with the native Dualshock 3/4 controllers. On top of that, you can try the PS eye as a camera input. Additionally, you can connect upto 7 players to the PS3 emulator.
No emulator is complete without a cheat option. RPCS3 has a cheat manager with a dashboard for storing your cheats. 
Lastly, there is the customizable graphic user interface of the emulator, with a variety of themes and colors. 
Compatibility list
RPCS3 boasts major compatibility of over 59% of the tested PS3 game titles that can be played entirely without any glitch. You can check for the compatibility of your favorite PS3 games from the compatibility checker.
While the total games released for PS3 stand at approximately 7800, RPCS3 is currently working on over 4480, with testing increasing with every update. You can check the status of the remaining games from here.
Also read – Best PS4 Emulators for PC
---
When you say emulator, RetroArch is the first thing that pops into our minds. It has become synonymous with emulators. 
Unlike others, here, we have the option to run games of various emulators. This is made possible by cores, which are plugins consisting of capable of running PS3 and other console games. 
Here RetroArch relies on the RPCS3 core for running PS3 games on PC, smart TV, smartphones, and other platforms. You can also go online and play multiplayer using Netplay. Create online lobbies and join others online from the lobby browser. 
If you think the features stop here, then hold on; there is more. Catering to streamers, RetroArch has in-built stream support for Twitch and YouTube. No need to set up OBS and other stream applications. 
---
Now have a PS3 emulator that is making all the right noises.  Based on Mednaffen, a command-line driven emulator, it does not disappoint. 
Being an open-source application, you can go to the town with modifications as a programmer. It comes with extensive cheats support, powered by different engines. 
Popular cheat engines such as CodeBreaker, ActionReply, and GameShark are available for gamers to use. There is no speedrun option available yet on the PlayStation emulator. 
Moving on to the visual aspects, Mednaffe has three themes to offer – Adawaita, Windows 7, and Windows 10.
This is not all, and you can go online and play multiplayer, thanks to the Netplay support.
---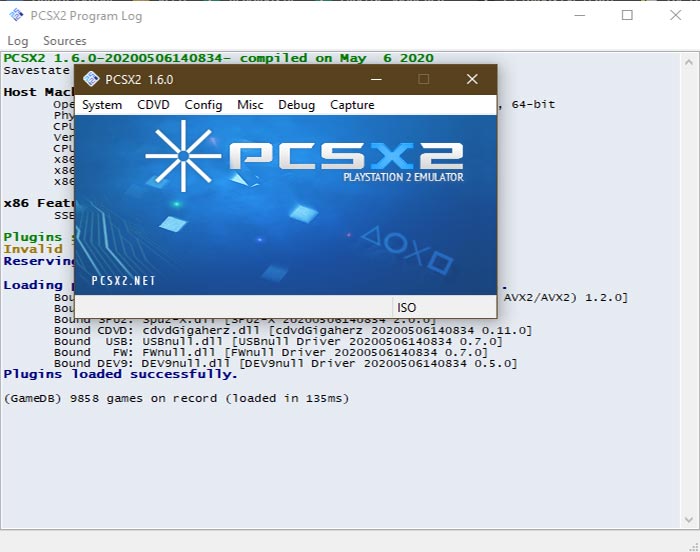 The second generation emulator for PlayStation leaves no stones unturned. It supports the majority of the games according to the compatibility page. 
Talking about the display, you can go up to 4K(4096×4096 pixels) by upscaling the textures. Play PS3 games on large displays without worrying about pixel tears and low graphics.
Save games at any point in time in the game and protect your progress. This feature is similar to the quick-save feature offered in modern-day games. 
Bring out any controller as PCSX2 supports all of them. Be it PS3, Xbox360, Logitech, amongst others. You can plug them directly into the PC and start playing straight away. 
---
A project which started for fun is turning into something formidable. GPCS4 is making great strides by making newer PS3 games compatible. 
It has been in the development stage for a significant amount of time. Currently, 2D games are on the track of progress, while others will have to wait. 
This PlayStation 3 emulator is actively looking for new developers to join and contribute to the project. If you are a coder, be sure to ping the original poster.
While the progress has been slow, work on the VULKAN renderer, standard audio, and gamepad implementation can see the light at the end of the tunnel.
---
This emulator has been around for almost two decades now. Install additional graphics, audio, and sound plugins by adding them to a specific folder.
There is an advanced debugger available from the Debug menu. Steer clear of view initialization if you are unsure of what is happening. 
nSX2 supports seven different major languages apart from English. There is no cheat engine or the ability to play multiplayer. For understanding the nooks and crannies of nSX2, find the folder named Doc to read the manual.
To load a PS3 game on the emulator, you must add the ROM to the directory folder.
---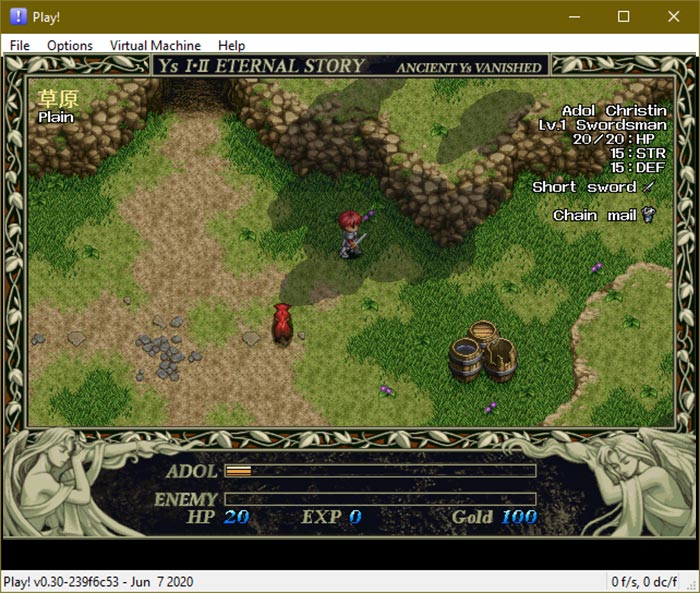 No BIOS upload is required on this PlayStation 3 emulator, which is can run over 1100 games. 
It is available for several platforms – Windows, macOS,  Linux, iOS, and Android. The perk of being multi-platform is that you can play PS3 games anytime and anywhere.
There is an entire controller manager for managing your controllers and generic controls. You can load up to 10 ROMS at once onto the emulator.
---
Don't try these PS3 Emulators as they don't work
1. Esxeemulator
The infamous PS3 emulator that has been making rounds across the Internet. We tried different ways to download the emulator, but its stuck in the bottomless pit of surveys to unlock kind of download site.
On further research, we familiarize ourselves with the UI of the supposed emulator. As it turns, it is from a front-end of a generic emulator.
Long story short, steer clear of this scam emulator.
2. PS3 EmulatorX
The emulator can be downloaded easily, unlike the former one in the list. However, things take a turn for the worst when you try to use your own BIOS. The PS3 emulator directs you to download their BIOS from a site filled with endless surveys.
---
Over to You
PS3 emulation is a relatively newer field of exploration. Given the lesser than liked reception, it may take an extended period before better emulators pop up in the scene.