Playstation 1(nicknamed PS1 and codenamed PSX) was the first standalone console for video-games to be released by Sony. PS2 was released to compete with SNES by Nintendo, which was ruling the console video-gaming segment for years.

After years of re-shuffling and different partnerships, including those with Nintendo, Sony launched its first-ever gaming console. It enjoyed a tremendous amount of success before being replaced by its successor.

You can play PlayStation 1 games on the PS 1 emulator for PCs. They are easy to install and use your own BIOS, the original game, play your favorite PlayStation games on your computer.
Best PS1 emulators for PC
Mednaffe
RetroArch
MAME
PCSX Reloaded
PSXseven
AndriPSX
Xebra
1. Mednaffe
Mednaffe is the front-end version of the incredibly versatile Mednafen emulator.
The open-source emulator supports multiple consoles, other than PS1. Moreover, it also sports standard cheats like GameShark, CodeBreaker, and ActionReplay, which can be accessed from keyboard shortcuts (ALT+K).
Netplay can be used to host and join game parts for several compatible games. The emulator is far from perfect, and porting is being done from Mednafen.
Supported formats:
CUE
sheets, CloneCD "CCD/IMG/SUB", and cdrdao"TOC file.
Download Mednaffe
---
2. RetroArch
A list of emulators virtually seems incomplete without mentioning RetroArch. This emulator needs no introduction when it comes to emulating video-game consoles.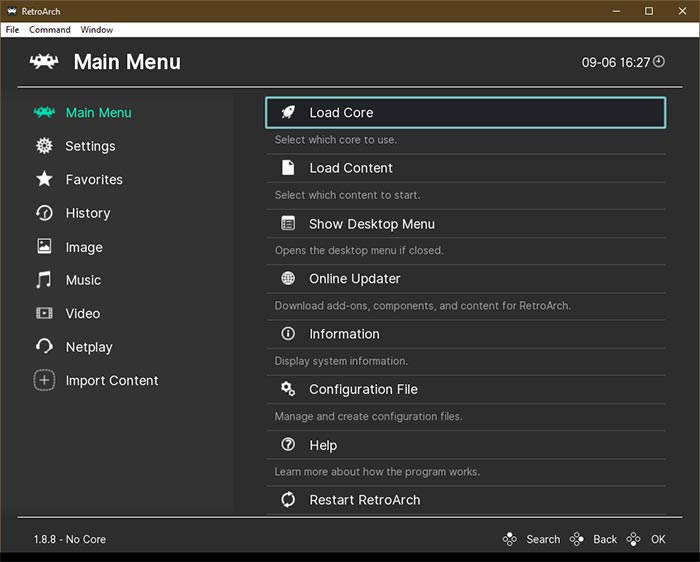 Apart from PS1 game emulation, you can listen to music, watch videos and view images on the multimedia player of the emulator.
There are a handful of settings to customize your improve your emulation experience. Similar to Mednaffe, this emulator also has Netplay support for hosting and joining game lobbies.

For optimal RetroArch gaming experience, you might have to make sure you have the correct BIOS version. Use only your own original BIOS when loading it into the emulator. Match with the below BIOS to get a ballpark of what the file name should look like, depending on the region.
scph5500 (NTSC – Japan)
scph5501 (NTSC – US)
scph5502 – (PAL – Europe)
scph5552 (PAL – Europe)
Download RetroArch
Also Read – Best PS1 Games of All Time
---
3. MAME
Third on the list of the best PS1 emulators for PC is Mame. The user-interface on this way is old school, MS DOS themed. 
It has all the standard video, audio, and gaming functions, including device mapping. You can check the compatibility of your desired PS game in the emulator itself. 
Moreover, custom filters can be set with separate profiles for interacting with a ROM in an efficient manner. It helps improve gameplay for individual games.
Download MAME
---
4. PCSX Reloaded
PCSX Reloaded is very easy to configure on your PC. Play PS1 games on PC without any problem.
Retrieving an OLD BIOS from your device can be a daunting task. With software emulation, you need BIOS copy for playing PS1 games on this emulator.
A variety of plugins can be installed for enhancing playability but it is a hectic task for a novice. 
Download PCSX Reloaded
---
5. PSXeven
PSXeven is another straightforward PS1 emulator for PC. It has all the standard options that a gamer would need for playing Playstation 1 games.


You will require BIOS from your PlayStation to play games on it. Drag and drop ISO feature is not available on this one. You will need to locate your ROMs manually.
Download PSXeven
---
6. AndriPSX
It cannot get easier than this to play PS1 games on PC. The user interface is the easiest on the list of PS1 emulators for PC that we have compiled.
You get the configuration and every setting option under the Sun on the home screen itself. There is no beating the bush around.
Configure your emulator according to your computer's hardware specification, and you are ready to play.
Download AndriPSX 
---
7. Xebra
Xebra is a PS1 emulator for low-end PCs that does not have ample computing power. You will need to set-up CD-ROM, DRIVE to mount your ROMS.THe emulator supports a standard controller with the Playstation styled buttons.  
Setting up this emulator can be a troublesome task for a bunch of people. You can use the official guide, or the one by a Reddit user.
The official website is in Japanese so use the in-browser translation if you are using Chrome or refer to the Reddit post.
Download Xebra
---
Also Check Out – Best PS2 Emulators for Android
Over to You
These were the best PS1 emulator for PC. Watch out this space for more emulators as they get released. 
Do remember to configure your BIOS settings for optimal gaming performance.