Super Mario 64 was the first Mario that featured 3D gameplay. That was a giant leap forward for the game and its fans.
With over 11 million copies sold worldwide, it was the bestselling game for Nintendo 64.
Mario's journey of exploring Princess Peach's castle and her rescue from Bowser sat well with the fans.
Nintendo 64 is not sold anymore, so you must be wondering how you can play the vintage Mario.
You can use Super Mario 64 emulators by utilizing the Nintendo 64 emulators for PC
BEST Super Mario 64 Emulator
Project64
RetroArch
Mupen64Plus
OpenEmu
MyEmulator
How to Play Super Mario 64 on Emulator?
You will need to have the original ROM dump of the game and the accompanying BIOS. We advise against piracy so it would be better to purchase it instead.
After that, you will need one of the below mentioned N64 emulator.
Load the ROM and BIOS dump onto the emulator to play Super Mario 64.
Let us start with the reliable and versatile Super Mario 64 emulator. Capable of running virtually all the Nintendo 64 games.
The UI is on the simpler side of things. You get a columned list on the home-screen, which displays the loaded games.
Shortcuts have a special place on the emulator. Assign up to 50 different functions to various shortcuts.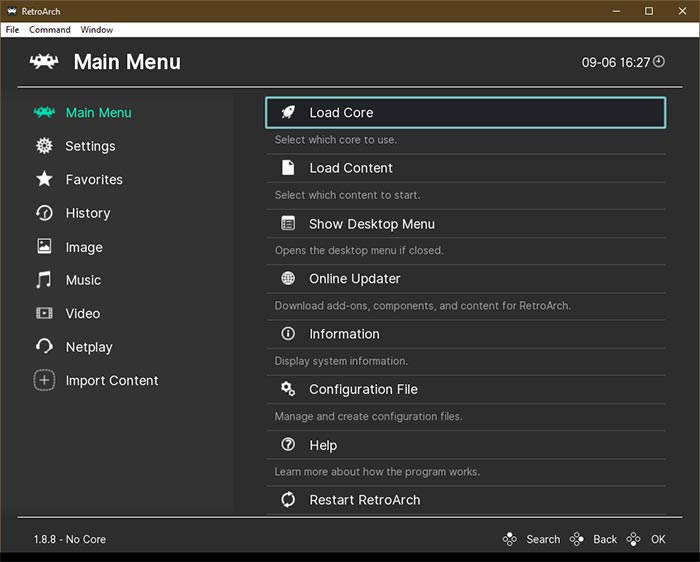 RetroArch is a frontend for emulators, and frankly, needs no introduction. You load the core of a particular console, Nintendo 64 in this case, and start playing games.
With the support of 24 different platforms, RetroArch is truly a cross-platform emulator. From PS2 to Apple TV, every major platform is supported.
Swerving into online play, you can use Netplay for multiplayer. Create lobbies or join rooms hosted by other players. Play Super Mario 64 in multiplayer with split-screen mode with friends.
Dial-back in time, and Mupen64Plus is your best best when you are looking for a good Super Mario 64 emulator.
Talking about the features, there is the speedrun feature for speedrunners with a hotkey.
There are no online capabilities in-built, but there is a workaround for it. Mupen64++ with Kaillera support, which makes it possible to play Super Mario 64 online with other players.
The lone Super Mario 64 emulator for Mac computers. OpenEmu is an N64 emulator for Apple computers.
All the features are standard, with minimal room for changes. For example, you don't need to scan for ROMS, and it will scan the entire local storage for game dumps, display them in the library.
Installing and setting up a Super Mario 64 emulator might seem like work for many. Instead, play Super Mario 64 online on MyEmulator without downloading or installing any application.
All the controls are attached to the keyboard. Play Super Mario 64 using your keyboard without requiring a controller.
On the other hand, in multiplayer mode, you can use controllers for up to 4 players to play together from one computer.
You will not lose the game progress, and you can download the saved state. Load it later when you resume playing.
Over to You
This was the non-exhaustive list of best Super Mario 64 emaulat0rs for PC and mobile. Make sure to create a neat dump of both the ROM and BIOS for seamless emulation.