A sixth-generation console by sony, PlayStation 2, was pitched directly against the likes of Xbox, GameCube, and Dreamcast.
The PlayStation series changed the fortunes of the Sony Entertainment Company. They became the standard setters with the transition to CDs from the traditional cartridges for games.
Their second installment, the PS2, made history by becoming the best-selling home-video console of all time with over 155 million copies sold. Backing with its 3,000 plus gaming titles, the PlayStation 2 continued to sell for six years after the PS3 was released.
Everything good comes to an end, and PS2, too, reached the end of its life. Sony discontinued it in 2012, in hindsight, to push sales of their newer generation consoles, amongst other things.
A silver lining appeared soon after in the form of a PS2 emulator for Mac when PCSX2 started pushing out their version for Apple computers.
Best PS2 emulator for Mac PC
1. PCXS2
We mentioned a versatile PS2 emulator for PC in our earlier post, that works on both Windows and Mac. PCXS2 blows all other emulators out of the competition when it comes to PlayStation 2 emulation on MAC.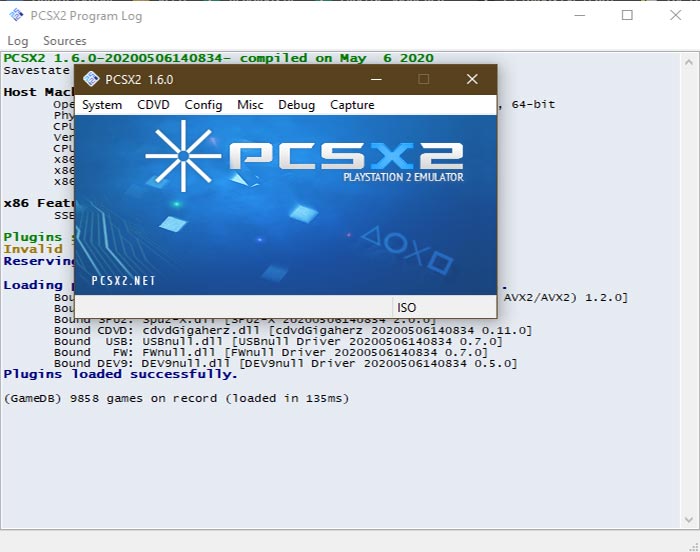 You can use the same as the PlayStation 2 emulator for Mac computers as well. They are cross-platform and support a couple of operating systems.
PCSX2: What's in the box?
PCSX2 offers compatibility of over 98% of the PlayStation 2 games, which are playable with more than a percent in perfect emulation. Check it via their compatibility page, where you can enter the game title or browse manually.
Swerving into the displays, you can take advantage of the resolution that maxes out at 4K. Enjoy the crisp details on your 4K monitors, TV attached to PCs.
Make mistakes and fail at games because multiple save states have got your back.
Top it off with wide compatibility of console controllers and you have the whole package. PS3, Logitech, Xbox, you name it and chances are PCSX2 supports it as a controller.
How to run PCSX2 on Mac
Factually speaking, the Mac port is not the best, given Apple's issues with OpenGL APIs. There are two ways to go about it, the Mac version, and Wine.
Wine is an compatibility layer(read emulator) that can run Windows applications on Linux, Mac, and BSD.
Mac Version
In case you want the native Ps2 Emulator for the Mac version, visit their download page. Now bear in mind that the Mac version has several compatibility issues as compared to its Windows counterpart.
Windows version using Wine
If you want to take the Windows version for a spin on your Mac, there is a good tutorial on installing Wine on macOS. Follow the steps to install it, and then run the Windows version of PCSX2 on Wine.
For others who are like me and want a text guide, you can follow this Reddit thread by u/kingganjaguru. It takes you through the whole process of installing Wine and then PCSX2 on macOS.
2. AetherSX2
If you are looking to emulate PS2 games on M1 MAC then the AetherSX2 emulator is what you will prefer.
This emulator also runs on Apple's latest M2 chip which has an Apple silicon chip.
AetherSX2 (currently in alpha) can emulate PS2 games on the M1 Macbook. The reason is that Apple M1 has a powerful CPU and the GPU has more power than PlayStation 4 but it doesn't mean that it can emulate any Playstation games.
Apple M1 and M2 Macbooks are Arm-based and AetherSX2 runs native ARM code, this is why AetherSX2 is able to run ps2 emulation with better performance.
Note: AetherSX2 does not work on older Intel MACs
How to run AetherSX2 on Mac
Download AetherSX2 from their official site and follow the guide provided below to install AetherSX2 on your M1 MAC, M2 MAC.
Since AetherSX2 is still in development it may not be able to play several games and can have some bugs.
Over to You
A proper version of the PS2 emulator is still a far-fetched dream because of the Apple ecosystem's limitations. There is the Play! and RetroArch that can run PS2 games on Mac, but they don't come close to what PCSX2 or AetherSX2 has achieved on PCs.
Give PCXS2 or AetherSX2 a try on Mac with the help of Wine to see it in full glory. You will be surprised by how well PS2 games run on Mac using Wine. Some of them have released new updates to work well with M1 and M2.