Nintendo DS was a juggernaut success that laid the groundwork for its upgraded version in the form of 3DS. A leap forward towards 3D effects on a screen without requiring special glasses.
This brings us to Pokemon X and Y, the second most popular game on the Nintendo 3DS.
A videogame that shattered several ceilings of its genre and cemented its place, just behind Mario Kart 7.
Nintendo discontinued the 3DS in the autumn of 2020. Sellers on Craigslist and eBay are taking advantage of the situation by charging enormous amounts for the console.
You can play Pokemon X and Y on the emulator on PC and Android, without requiring the actual 3DS console.
We have two Pokemon X, and Y emulators that can run other Nintendo 3DS games without breaking a sweat.
Where to get the ROMS?
There are various ways to get Pokemon X and Y ROMs. Copy it from your original disc and then make a dump, which is generally in ISO or zip format. 
There is a popular dumping program for Nintendo 3DS, which goes by the name of Godmode9. A tutorial is included on their homepage, which is fairly easy to follow.
Another way is by borrowing games from the local library. Many of these places also offer games on rent which you can use for emulation.
---
How To Install Pokemon X and Y Emulator for PC
Back to the start line, there are only a few Pokemon X and Y emulators that have nailed it.
Citra 3DS is the best Pokémon X and Y emulator among them. Let us learn to install it and play the game on it without any delay.
1. First, we will download Citra from their download page. It will automatically detect your OS and suggest the best version for it.
On the other hand, if you are on Linux or macOS, look for the options in the manual section.
2. Let us begin the installation process which is fairly simple. It is standard except for the components section, where we have to make a choice.
Citra Nightly

: This version has the official builds. All the features are tested, and the bugs are minimal. You can go with it with your eyes closed. The chances of it crashing or running into a common problem is minimal.

Citra Canary

: The Canary versions are in development, with new features being tested regularly. The stability is lower than

nightly, 

but you get to explore new features before others. Try this build only when you want to experiment with the new features before others. Be prepared for unexpected crashes and bugs along the way.
Select the build you want to install, and then the emulator will be installed like any other program in the directory of your choosing.
3. Once installed, launch the emulator, and you will be greeted with the settings wizard. Set up the time and date, which refers to your system information, before confirming it with you.
4. Drag and drop to import the Pokémon X and Y ROM into the emulator. Alternatively, you can click on the giant PLUS button for browsing the .3ds file.
5. Choose the language and then select the Begin Game option. The game will begin with a cutscene, feature the Pokémon Professor of the Kalos region.
You can take it from there with character formation and other personalized features. The game runs on 25 FPS on the default settings. Now you have learned how to play Pokémon X on PC without requiring the actual console.
 Also Read – Best Pokémon Emulators for PC
What's in the box? – Features
The amazing Pokemon X emulator has the multiplayer feature built-in. You can create your room or join a lobby from the public game lobby. That's not all; directly join a room by entering the IP and its credentials.
Amiibo emulation is also available. It's a wireless communication network for connecting different consoles to toy figures. Naturally, we cannot test it, but the forum discussions have given it a thumbs up.
Tuning in to the graphics department, the internal resolution maxes out at 10x 4000×2400. The massive resolution is powered by hardware rendering, along with the JIIT shaders.
As it is available on smartphone, you can play Pokemon X and Y on Android as well. Right now, it's in early access but offers enough mileage to get you around.
---
Other notable Pokemon X and Y Emulators
There is no second thought about Citra 3DS; it is the best Pokemon X and Y emulator available right now. Individual tastes do vary, and so the gamers should have different options in emulators. You have the choice of these two Pokémon X emulators. One of them has aged like a fine wine, while the other relies on the Citra 3DS emulation engine.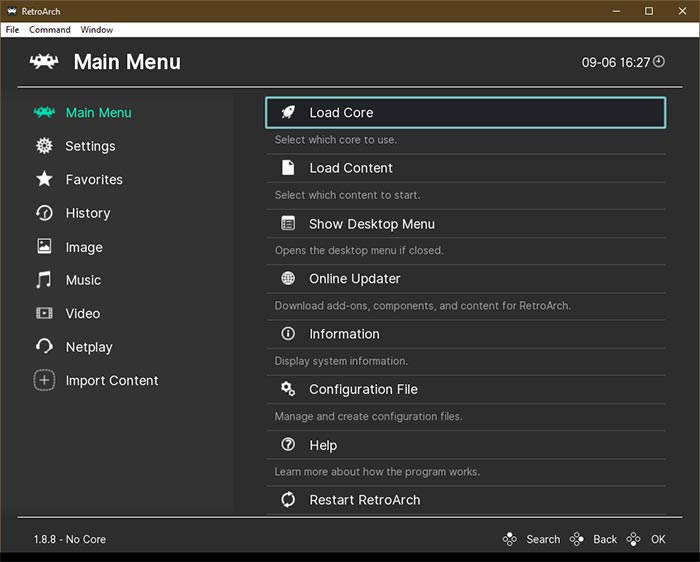 RetroArch relies on the Citra 3DS core to emulate Pokémon X and Y, along with thousands of other 3DS games. For multiplayer, they have Netplay. You can connect to public lobbies and create your own room as well.
Download the Citrus 3DS core for playing Pokemon X, and Y. Unleash the streamer in you with the in-built support for YouTube and Twitch streaming. On top of that, add nostalgia with TV borders skin. 
Not many know this, but RetroArch is compatible with a wide variety of platforms, including Nintendo Switch, PlayStation, Firestick, and other similar smart devices.
With a gamer debugger in-built, you will not look around to fix the issues. It has been out of updates for over a decade now. It supports both 3DSX and 3DS ROMS, along with circle pad emulation support. 
The compatibility list of this Pokemon X and Y emulator would surprise you. Take it for a spin and enjoy playing different 3DS games, along with Pokemon X.
---
Also Read: Best Pokemon emulator for iPhone
Over to you
These were the best Pokémon X and Y emulators to get you started. Now catch all the Pokémon and become the most influential trainer there is.
Don't forget to try the multiplayer mode, which can be played between Pokemon X and Pokemon Y players as well.
---
FAQs
Can I play Pokemon X and Y on Android?
You can play Pokemon X and Y on Android using the Citra emulator. Install the emulator on your phone and open the Pokemon X and Y ROM on it.
Can DraStic run Pokemon X and Y?
DraStic is a DS emulator and Pokemon X and Y need a 3DS emulator. Thus DraStic does not run Pokemon X and Y.
How big is the Pokemon X ROM?
Pokemon X Rom is around 1.7 GB in size.