In a disappointing turn of events, the highly anticipated Steam launch of Dolphin, the renowned open-source emulator for the Wii and the GameCube, has been indefinitely delayed.
The developers recently revealed in a blog post that the setback resulted from a cease and desist notice from Nintendo, citing the Digital Millennium Copyright Act (DMCA).
Nintendo's DMCA Cease and Desist:
Nintendo, the renowned Japanese gaming company, took action against the Dolphin emulator's Steam launch plans. Their cease and desist notice, invoking the DMCA, effectively halted the project's progress.
While the original blog post vaguely mentioned a DMCA issue, the developers subsequently updated it to clarify that Nintendo was specifically behind the legal intervention.
A Closer Look
Dolphin Emulator's Steam description(now removed, so only the cached version is available) emphasized that the application did not include any games and required players to possess original copies of the games they wished to play.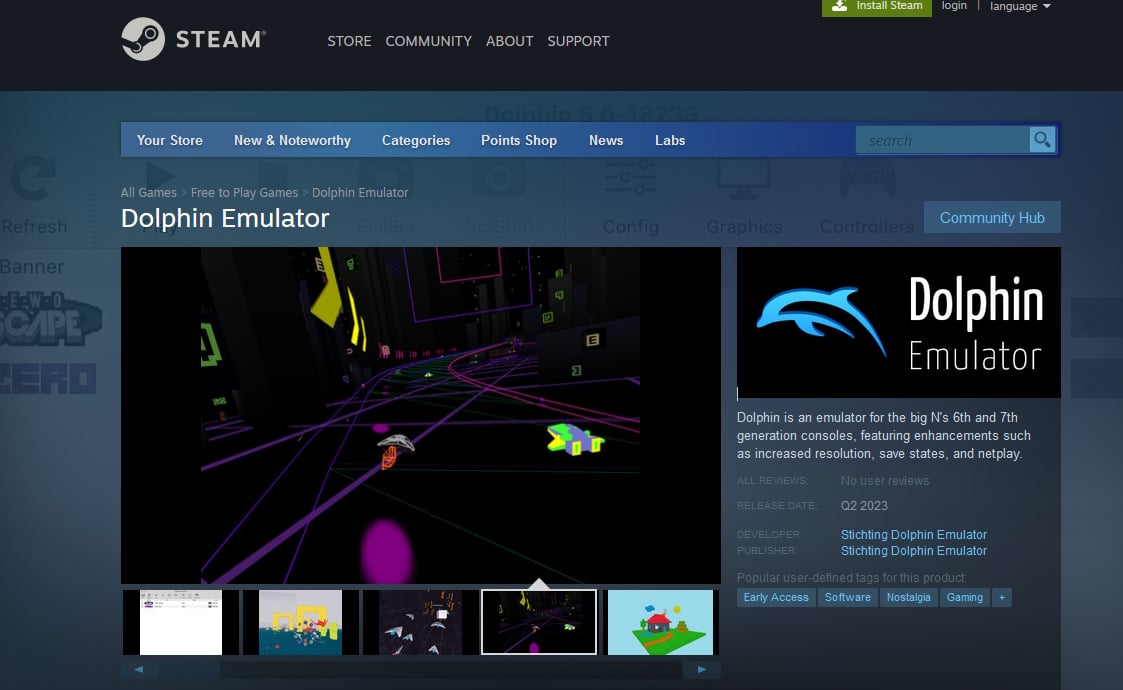 The anticipated Steam release of the emulator also boasted features such as 4K display support, compatibility with modern controllers, and netplay functionality, and is fully open-source. Additionally, it was stated that the emulator would be available as a free download.
While the current situation has indefinitely delayed Dolphin's release on Steam, it is worth noting that other emulators, such as RetroArch, already exist on the platform.
This suggests that there may still be hope for Dolphin to find a way to be offered Valve's service in some capacity in the near future.
Emulator Enthusiasts are Hopeful

Despite this setback, the Dolphin emulator project is likely to persevere. The developers have always been resilient, adapting to challenges and finding innovative ways to improve their software.
While the Steam launch may have been indefinitely delayed, the community can expect continued updates, enhancements, and compatibility improvements for the emulator.