Football continues to be THE most popular sport in the world. With millions of fans passionately following their favorite teams, clubs and leagues, it is no wonder that demand for accessible and affordable ways to watch live football matches has skyrocketed.
While paid subscriptions, cord-cutting services like Fubo tv, Sling TV, Hulu, and cable networks often hold the keys to football's kingdom, there is a growing number of free streaming sites and apps for fans who can't afford to pay to stream football tournaments online.
Therefore, we will be exploring the best free football streaming sites available today, taking into consideration their legality, reliability, and user experience.
So, get ready to kick off your football viewing journey without breaking the bank and easily watch todays football match online.
Best Free Football Streaming Sites
Fox now website and Fox app give you a free preview pass of 60 minutes. You can use it to watch football for free. And when the free duration runs out, you can use a US VPN, clear browser cookies and start with a new preview pass.
They cover various football leagues and tournaments, such as the NFL, NCAA College Football, Major League Soccer (MLS), and international competitions like the FIFA World Cup and UEFA Champions League.
Apart from live streaming of football matches, you will also get pre-game and post-game shows, interviews, analyses, and highlights.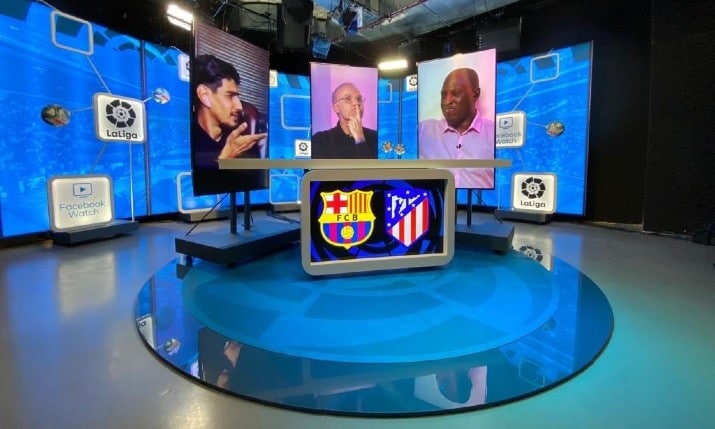 Facebook can be used for free football streaming. You can find watch many football events on Facebook Watch.
To watch a football event, search for it on Facebook. Go to the videos section and pick the Live filter to watch live football events.
Facebook has a great video player that changes video quality based on your internet speed. You will not have buffering issues here as they are hosted on Meta servers. Along with that, it also suggests related videos that football fans might like.
Many leagues, like La Liga and Bundesliga, have started streaming live football matches on their official pages.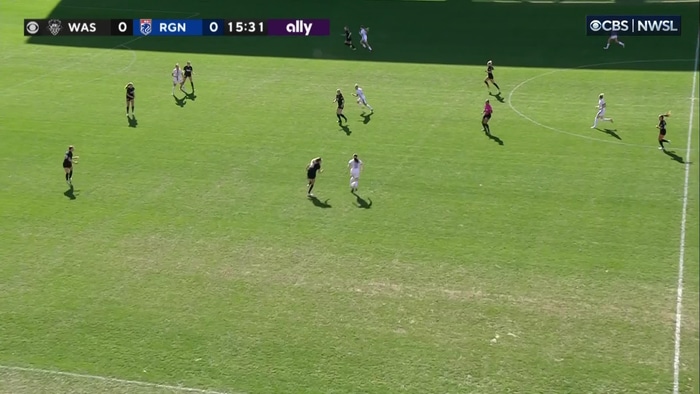 This website lets users watch live football matches and stay up-to-date on sports events from around the world. Once you have registered, select your preferred sports club, and the app/website will promptly send notifications regarding scores, team lineups, and real-time statistics.
CBSSports is a decent football streaming platform; however, the streaming videos are not optimized. To watch live sports on this website, you will require an exceptionally fast internet connection.
It enables users to track up to eight games simultaneously on a single screen. Additionally, you can personalize the app's appearance with custom navigation links and prioritize your favorite sports.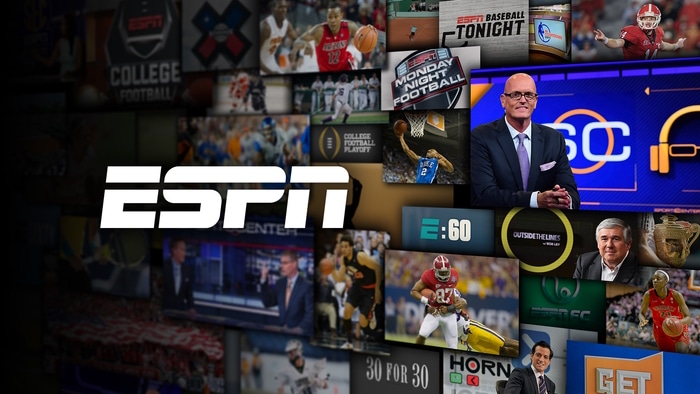 ESPN+ ranks as one of the most dependable football streaming websites available. The majority of its content is presented in FHD or HD quality, and besides football, you can stream various other major sports.
They also showcase live score updates and tournament schedules, ensuring you stay informed about ongoing football matches. You can subscribe to ESPN+ to watch MLS Live (Major League Soccer) amongst other football leagues.
While it is paid, you can try the three-week YouTube TV free trial for watching ESPN in its full glory.
Unfortunately the live streams(ESPN+ and YouTube TV) are currently only accessible exclusively for US residents, so you will need a VPN. And also, certain games need a valid cable or satellite subscription to watch live sports events.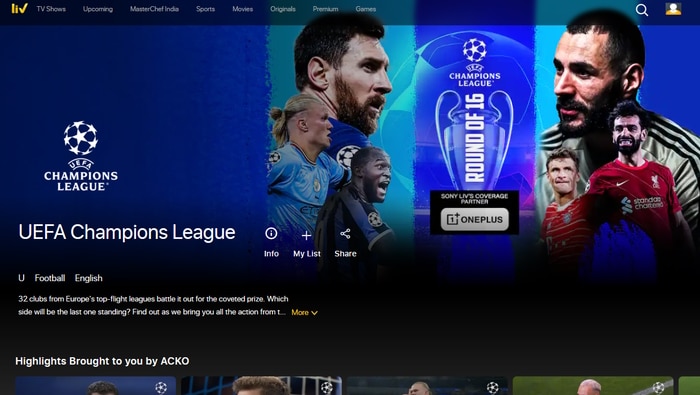 SonyLIV is an online platform that offers a wide range of content, including live football matches. As a go-to destination for football fans, it allows viewers to follow their favorite teams and enjoy both live events and highlights. You can watch it in India, Saudi Arabia, Oman and other available countries.
In addition to football, SonyLIV covers other major sports like cricket, tennis, basketball, and WWE. The platform also includes a dedicated section for sports event updates and news, keeping users informed about the latest developments in the sports world.
By signing up for SonyLIV, users can follow their preferred football clubs, and with a paid subscription, they can access personalized content tailored to their interests. Recently they have brought ads to premium subscriptions (including existing users) which has irked many users.
Hotstar is a legal free live football streaming site with a smooth video player, eliminating the need for signing up. You can directly watch live football streams and replays of your favorite tournaments.
Disney+ Hotstar is accessible only in India, making it ideal for watching football in the region. Its parent company, Disney+, offers live football streaming worldwide, with content availability depending on regional media rights.
They also offer native Android and iOS apps available for TV and, smartphones, tablets, which lets you enjoy football events on the go.
You can also stream popular sports events for free on TV through their official app. However, one drawback of a Hotstar account is that the live stream is delayed by a few minutes.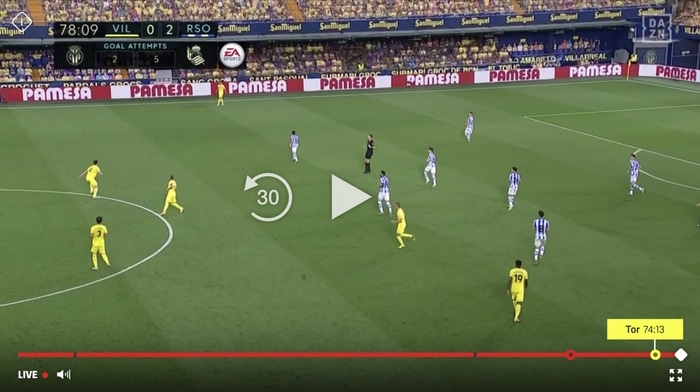 DAZN ranks among the top football streaming platforms, with its 4K streams enhancing the viewing experience on larger screens.
You can enjoy lag-free football streaming on various devices, including smartphones and tablets. Moreover, you can access football streams on gaming consoles through the native DAZN app.
DAZN offers both live football streaming and on-demand content, ensuring you never miss a match as they are available for later viewing. Simply subscribe to a region-specific plan and start enjoying football.
With a wide range of live football events, as well as on-demand content, you won't miss any matches since they are available for viewing at a later time. However, it is important to note that the availability of specific matches or leagues may vary depending on your region.
Although you might not have considered it for football streaming, YouTube TV offers over 100 live channels featuring both sports and entertainment content.
You can get started with a three-week long free trial to watch football and other sporting events.
With its unlimited DVR functionality, you can record football matches without restrictions across your devices, and even watch your recordings offline, allowing you to relive memorable sports moments without an internet connection.
YouTube TV provides the option to add specific channels for a small fee. By subscribing to the 4K Plus add-on, you can stream football matches in 4K Ultra High Definition for supported events.
Currently, YouTube TV streaming service is available in the USA. You can share it with up to five family members, reducing the cost and making it more affordable than cable TV.
The UK is not just the land with the thrilling English Premier League. You can also watch football online through the country's very own and long-running BBC network.
Their iPlayer lets you stream football and other sports for free with a time limit. But you have to be from the country to access it. We can bypass that by using a UK-based VPN server.
Once you have gained access to the streaming service, simply register by providing an email address and a UK-based postcode to create an account. Then you can enjoy live football through iPlayer.
German football fans can rely on Sports1 to watch football online for free. The platform offers coverage of domestic leagues like the Bundesliga, DFB-Pokal, etc., and major international football events.
They also broadcast some European competitions, such as the UEFA Europa League and the UEFA Champions League (selected matches).
You will see ads here as it is a free-to-air network which is why you don't have to pay to watch football matches. But the problem is that it is only available in Germany, so you will need a German VPN server to unlock the streams.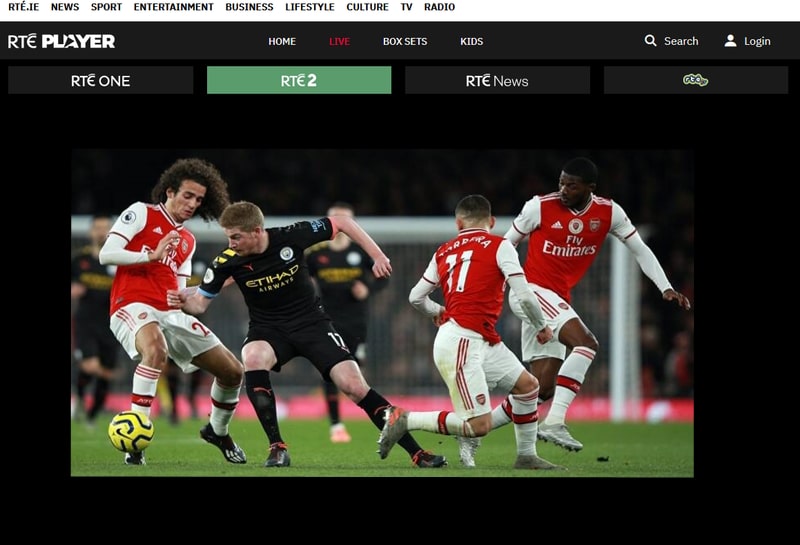 Similar to Sports1 and BBC iPlayer, RTÉ Player is a regional stream service from Ireland to watch football. It is a state-sponsored broadcast, so you won't have to subscribe to a plan here but get ready for ads on the site.
They cover selected football events, such as the UEFA European Championship, FIFA World Cup, and some domestic Irish matches.
The platform occasionally broadcasts international friendly matches involving the Republic of Ireland national football team, as well as important UEFA Champions League and Europa League games.
Connect to an Ireland-based VPN and then tune into RTE 2, and RTE One channel to stream football for free, along with occasional advertisements.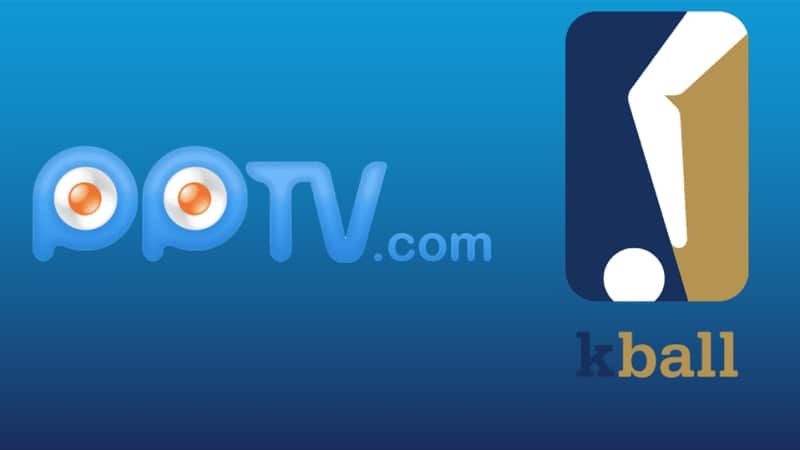 If you are living in China, then PPTV is amongst the best free football streaming website you can use for watching sports online.
You can officially watch the English Premier League, La Liga, Serie A, Ligue 1, and the UEFA Champions League. In addition, they broadcast some domestic Chinese football events, including the Chinese Super League.
They offer a lot of the football content for free, while a subscription lets you stream all the tournaments. If you are located outside China, you will need to use a VPN service to access the content.
Watch football on there internet for free in the US using SlingTV's 7-day free trial. You can also watch range of sports channels, making it a suitable option for watching football matches with different commentary and production.
All the content is available during the trial period but you will need a US-based VPN. That is because it is geo-blocked like a few of the football streaming sites we discussed earlier.
Sling TV offers various channels that broadcast football matches, such as ESPN, ESPN2, ESPN3, Fox Sports, NBC Sports Network, beIN Sports, and more.
These channels cover a wide range of football events, including the English Premier League, UEFA Champions League, La Liga, Serie A, Major League Soccer (MLS), and international tournaments like the FIFA World Cup and UEFA European Championship.
Now we have a football stream straight from Russia's free-to-air broadcast. It is a popular choice among football fans in the Slavic country due to its extensive coverage of both domestic and international football events.
They have a couple of channel airing online where you can watch football matches according to the schedule. They mainly stream Russian Premier League, UEFA Champions League, UEFA Europa League.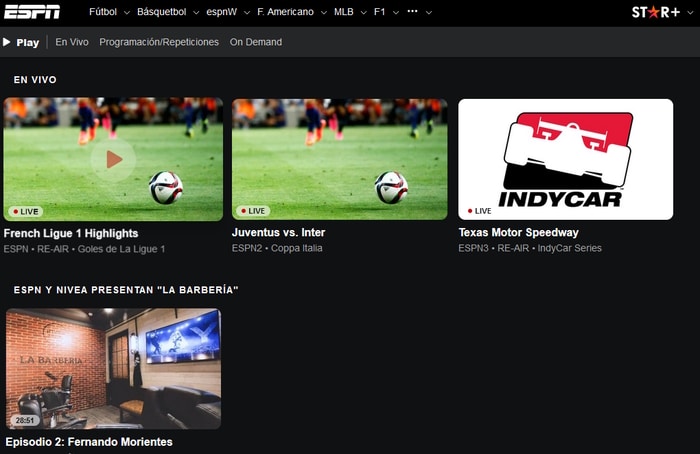 ESPN Play is different from ESPN + as it is available for Latin American countries.You can watch live football for free by being a satellite cable user, as many offer free package for their customer.
You can also watch it for free using the ESPN+ membership. And all the live sporting events are available with Spanish commentary accompanying you on the stream.
Follow the matches schedule and just head to the football section of the site. The ongoing match will be available to stream from there.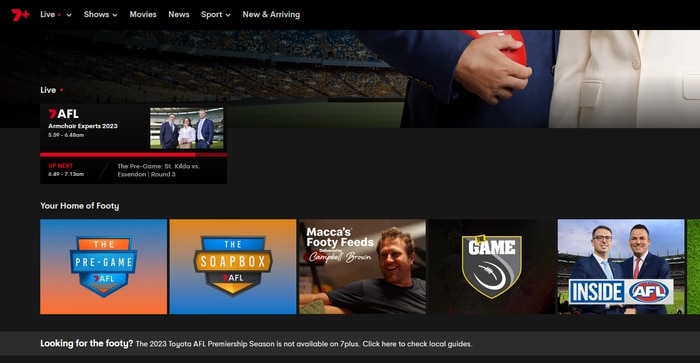 7plus is an Australian free-to-air channel free online website to watch football. Create a free account and visit the website using an Australian VPN or a proxy containing the local IP address.
It is not a dedicated sports streaming platform, so its football coverage is limited compared to other sports-centric services. However, you may find select football events, such as AFL, international tournaments, or specific domestic matches,
Since it is a free channel, you will see a few ads around the website and occasionally during the stream.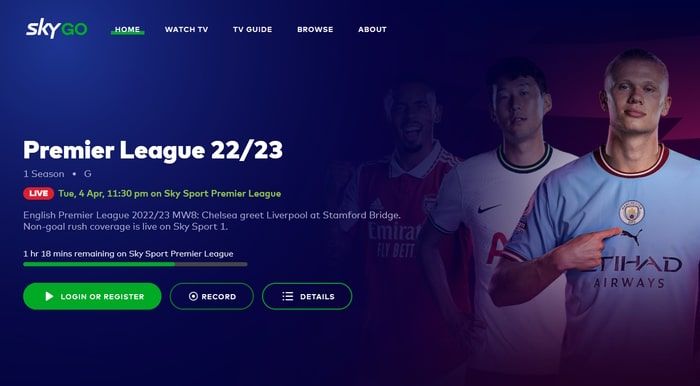 Sky Go is a popular streaming platform available in the United Kingdom, New Zealand, Ireland, and some other European countries.
It is a part of Sky TV's compliment offer for watching the content on the go using the internet. So you can see that its part of the Sky TV plan but some of the sports content is available for free.
You can create an account and look out for the free football streams to catch on the latest action.
They also offer a Restart feature, that lets you to jump back to the beginning of a live event, ensuring you don't miss any crucial moments in a football match.
Frequently Asked Questins
Where to Watch UCL Online?

To watch the UEFA Champions League (UCL) online, the streaming options depend on your location.

In the United States, you can watch UCL on CBS Sports and Univision. In the UK, BT Sport is the broadcaster, while in Canada, it's available on DAZN.

In Australia, Optus Sport covers the UCL, and in India, it broadcasts on SonyLIV.

Always check the official websites or apps for the latest information on where to watch the UCL in your region.


Are there any free football streaming sites?

You can start with YouTube TV with their three-week trial, then move to BBC iPlayer, and Facebook Watch to stream football for free.

What are the best sites for streaming live football?

ESPN+, RTE Play, and YouTube TV amongst the best sites to stream live football. You can also check other websites given the list.


How can I watch football on my PC for free?

You can watch football on PC for free by using Facebook Watch, ESPN+ and YouTube TV using the free trial.

Sites like VIPLeague, Stream2watch are illegal and should be avoided.


Is it Legal to Stream Sports Games for Free?

The legality of streaming sports games for free depends on the source of the stream and the broadcasting rights for the specific event.

In general, it is legal to watch free sports streams if they are provided by official broadcasters or rights holders who offer the content for free.

Some sports events, leagues, or even entire platforms are available for free as a way to reach a larger audience or promote the sport.
Top 10 Football Tournaments
FIFA World Cup
UEFA Champions League
UEFA European Championship
Premier League trophy
Copa America
Copa Libertadores
La Liga
UEFA Europa League
Africa Cup of Nations
FA Cup
Confederations Cup
Top Football Clubs
Real Madrid
Manchester City
Liverpool
Manchester United
Barcelona
Chelsea
Tottenham Hotspur
Arsenal
Juventus
Borussia Dortmund
Watching Football Online for Free
You can always watch football online without subscribing to a plan. Most sites offer free trials while free-to-air channels show you ads while offering LIVE streaming for free.
And if you are living in the US, then YouTube TV would be the place for you to start streaming football using their trial.